📮Posted: local news you might've missed last week
Inside: blocked trans medical ban, Northeast park debate, and canceled City meeting.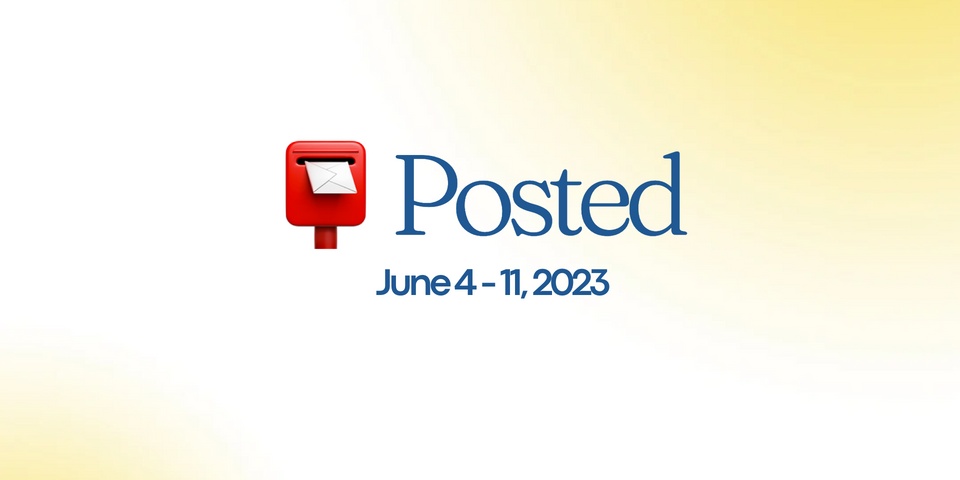 Hi, there!

Our team is expanding, which allows us to pilot a new project – a (hopefully weekly) newsletter called Posted! Every Monday, we'll round up news from the prior week to help keep you updated on our ever changing city and State. If you'd like to contribute, just reply back to this email! We're always looking for volunteers.

What you might've missed last week, June 4th - 11th:
Judge blocks gender-affirming care ban: Florida's medical boards adopted rules last year to block doctors from offering medical care to transgender minors, like counseling, social transitioning and hormone replacement therapy. That rule was solidified by state law (SB 254) this spring, but will not be enforced because it was blocked by a federal judge last week. Within the 44-page ruling, the U.S. District Judge Robert Hinkle's called the decision to pursue the ban on puberty blockers and hormonal treatment a political decision and not a "legitimate state interest."
Northeast Park is under debate: In 2014, the Northeast Park was approved by voters for funding through Blueprint sales tax – a one-cent sales tax to provide funding for transportation and infrastructure projects. The Blueprint board, made up of City and County Commissioners, meet regularly to decide how to spend Blueprint dollars. Last month, they met to discuss the Northeast Park, among other projects, which all experienced a price increase due to inflation. The park's original cost estimates rose from $12M to $22M, causing some Commissioners to express concerns about the scope of the project and eventually voted against approving the revised budget and project scope. Commissioner Welch, who was partially elected to get the Northeast Park built, got in a fiery spat with Mayor Dailey and Commissioner Caban, which was covered by the Democrat. The Blueprint board agreed to take up the matter again on June 15th.
City Canceled LGBTQ Meeting: The Mayor's LGBTQ+ Advisory Council was canceled last-minute last week. The cancellation "demonstrated a lack of respect for the community" said the Tallahassee Community Action Committee in a press release. The meeting was postponed "to allow members to attend a previously scheduled Pride event" and was apparently canceled 24 hours in advance, but some thought that was too short notice.

That's all we have for now! See you next week. And don't forget to check out our Community Calendar (which we're still looking for someone to maintain on a regular basis).
Upcoming events:
June 13th - Leon County Commission meeting
June 14th - Tallahassee City Commission meeting  
June 14th - Blueprint meeting