📮Posted: June 26th - July 2nd
Inside: new Florida laws, AI in schools, and recent Supreme Court rulings.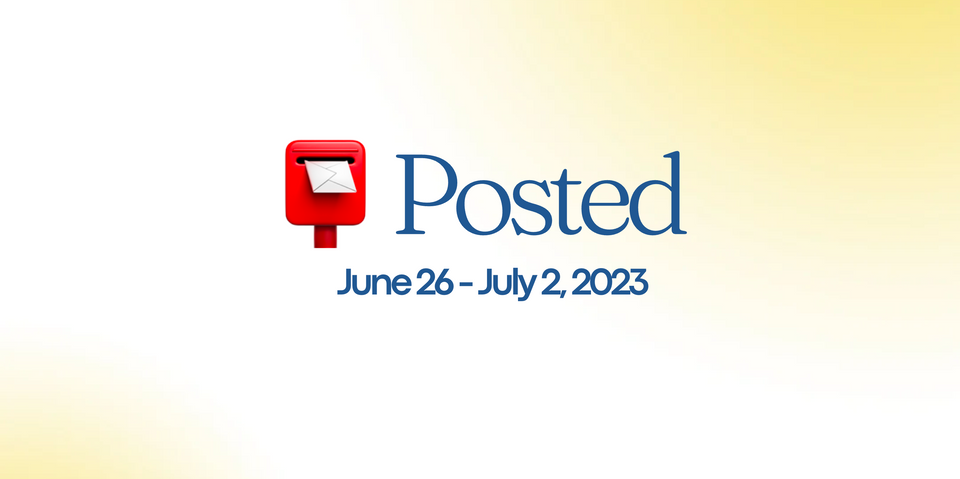 Hi there and welcome to Posted, a weekly news roundup keeping you posted (😉) on our ever-changing city and State.
Below are some new stories you might've missed last week:
Over 200 new Florida laws went into effect on July 1st – There are too many bills to round-up, but hopefully this short list illustrates the direction Florida is going in:
2. Florida's new immigration law leads to strikes  – Employers with more than 25 workers are now required to verify a worker's immigration status during the hiring process due to Senate Bill 1718, which went into effect on July 1st. The bill targets immigrants and our own economy that relies on their labor. The immigrant community responded by withholding their labor, shutting down businesses, and protesting. This law will affect several industries and raise the question why our government is criminalizing, instead of fixing the immigration system. If you have questions about your safety, please review this article that breaks down the bill.
3. Leon County Schools are getting AI, but for gun detection –  The Leon County School Board unanimously approved a $30,700 contract with a software company to add artifical intelligence capabilities to school security cameras to recognize guns when they're not concealed. The software will be piloted in five of the most populated Leon County high schools: Leon, Lincoln, Chiles, Godby and Rickards. Jimmy Williams, the district's chief of safety and security, said "we don't see this as a solution, we see it as one layer to the overarching solution of school safety".
Bonus: Precedent is fleeting – Cases involving Affirmative Action, Student Loan Forgiveness, and LGBTQ Discrimination were all struck down in the Supreme Court.
---
That's all we have for now! See you next week! Also, we're still looking for volunteers to help with the Community Calendar & editing posts! If you'd like to contribute, just text us at 850-270-8440.