📮Posted: July 3rd - 9th
Inside: update on FAMU lawsuit, new student housing complex, and City Walk vs City battle.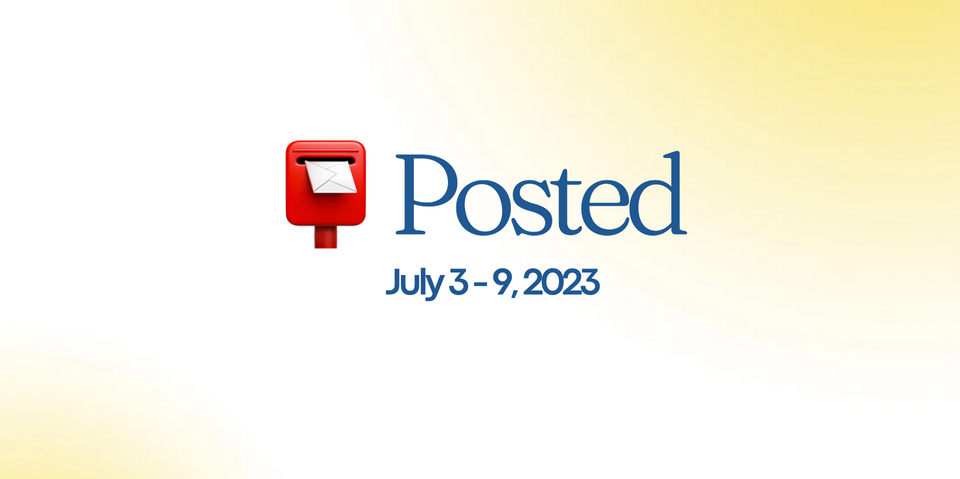 Hi there and welcome to Posted, a weekly news roundup keeping you posted (😉) on our ever-changing city and State.
Below are some new stories you might've missed last week:
Another student housing complex could be coming to Frenchtown: The lots to the right of Mike's Beer Barn could turn into a seven-story, 500,000 square-foot student housing complex if the permit approval process is successful. The complex will sit on the corner of North Macomb and West Tennessee in Frenchtown, the oldest continuous Black neighborhood in the State of Florida. Four of the lots that will make up this complex belonged to the City. The City voted to sell the property to the developer, Peerless Development, for a total of $825,000 (transaction 1, transaction 2). For the history nerds: the property was purchased by the City in two transactions in 1998 and 2001 for a total of $182,000 as part of the Frenchtown Mixed-Use Block, which was never completed.  A pawn shop was located at 526 W. Tennessee Street, and the Leon Theater was located on the 528 W. Tennessee Street site. According to the State Library and Archives of Florida, the property served as a community theatre from 1942-1967 and then was used as an adult filmhouse before closing in 1985. The vacant building was eventually demolished in August 1996.
City Walk closed its doors: The homeless shelter on Mahan Drive closed after the fire department found the building "to be a danger to its residential occupants because of numerous building code violations," according to the Democrat. The main violation was not having a sprinkler system. City Walk started its operations in 2020 when the shelter transitioned from cold-night shelter to a full-time operation. City Walk is privately housing some of its clients until a new building is found.
Revised FAMU lawsuit filed: Last month, a federal judge dismissed FAMU's lawsuit against the State of Florida, saying the attorneys needed to provide more evidence to show that the alleged discrimination can be traced to segregation. On July 3rd, the revised lawsuit was filed, alleging that the State has violated federal civil rights laws to stifle FAMU's academic identity and vigor, affecting its ability to receive adequate funding.
---
That's all we have for now! See you next week! Also, we're still looking for an editor & volunteers to help with the Community Calendar! If you'd like to contribute, just text us at 850-270-8440.