You're Invited: Session 101 Workshop (March 28, 2023)
We're hosting an educational, non-partisan workshop for those that want to learn how to navigate the legislative process in Florida.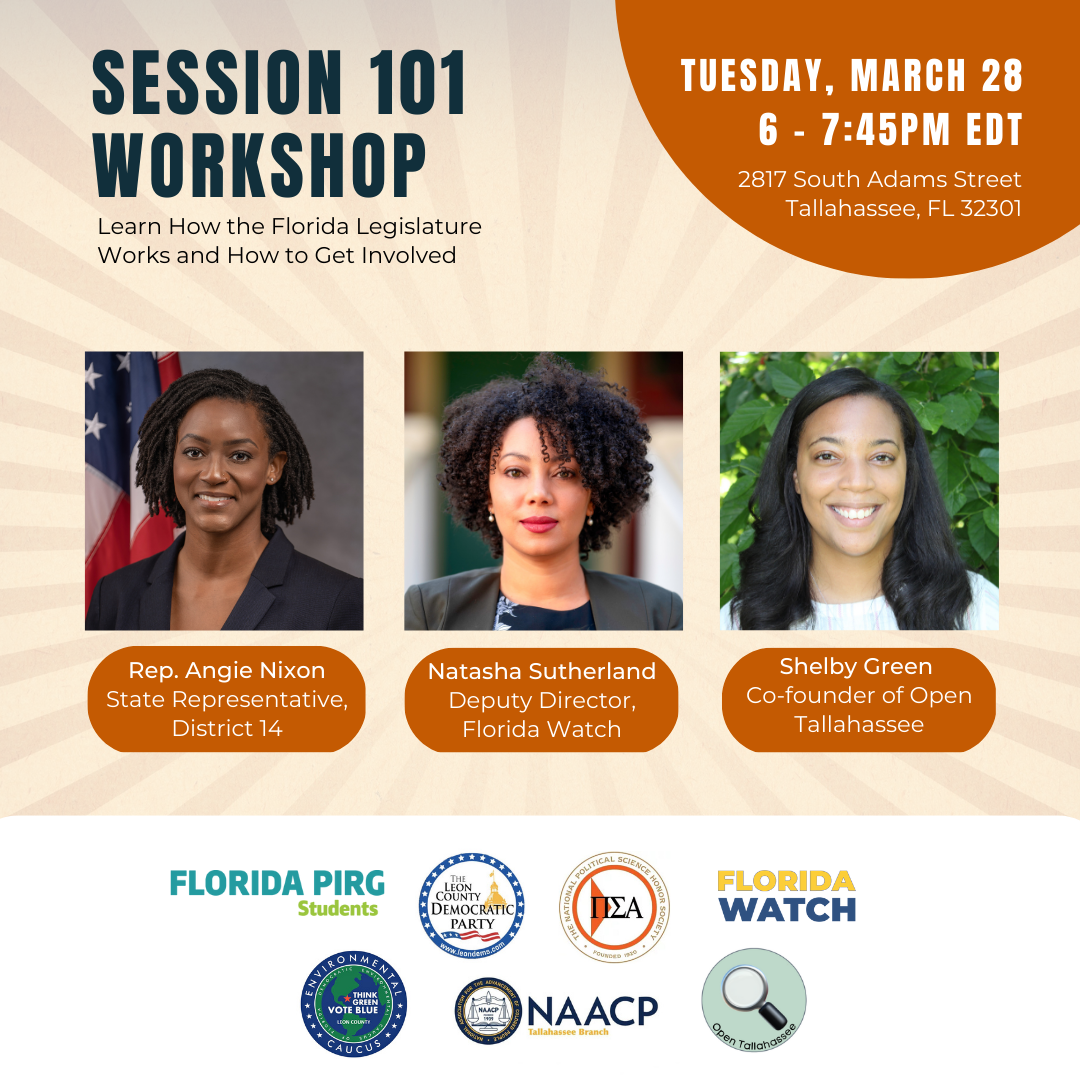 Florida's Legislative Session is in full-swing and State Legislators have until May to debate and pass legislation that will shape the future of our State.
Impactful bills like the 6-week abortion bill and HB999 are moving quickly through the Legislature. Learn how to follow legislation and talk to your legislators by attending the Session 101 Workshop!
The workshop, led by Natasha Sutherland (Florida Watch), Representative Angie Nixon, and Shelby Green (Open Tallahassee), will break down the legislative process so you can stay informed and involved this Session! This educational workshop is non-partisan.
Those new to the political process are especially encouraged to sign up!
WHAT: Session 101 Workshop.
WHEN: March 28, 2023, 6pm.
WHERE: Dr. B.L. Perry Library, 2817 S Adams St.
RSVP using the link below.