Tallahassee college students unite to fight food insecurity
FAMU, TCC, and FSU distribute over 5,000 pounds of food to the community at their first-ever joint event.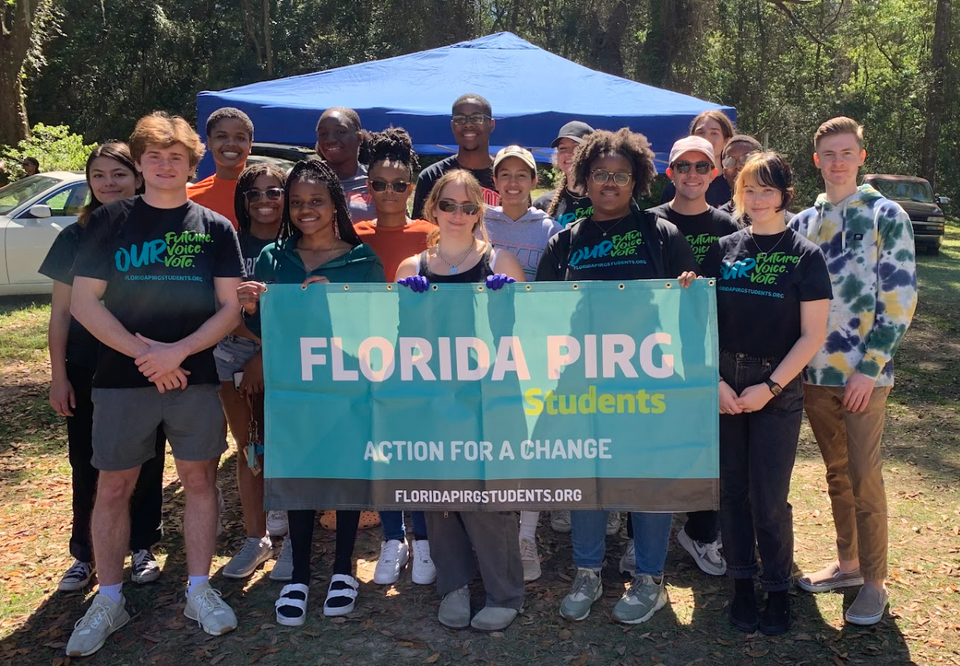 Tallahassee is home to three higher education institutions: Florida A&M University, Florida State University, and Tallahassee Community College.
For the first time ever, these three schools banded together to host a community event to address a very pressing issue found both on and off college campuses – food insecurity.
Danaisha Dove, a senior at FAMU and volunteer with FAMU PIRG, said she was glad to see the three higher education institutions come together as a familiy to raise awareness about an issue that impacts so many members in her community.
The FAMU area has the highest rate of food insecurity in Leon County. Almost 66.1% of residents lack the means, at times, to acquire food for themselves or other household members due to insufficient funds and other resources. Nearly 15% of Leon County residents are food insecure, according to a 2021 study by Feeding America.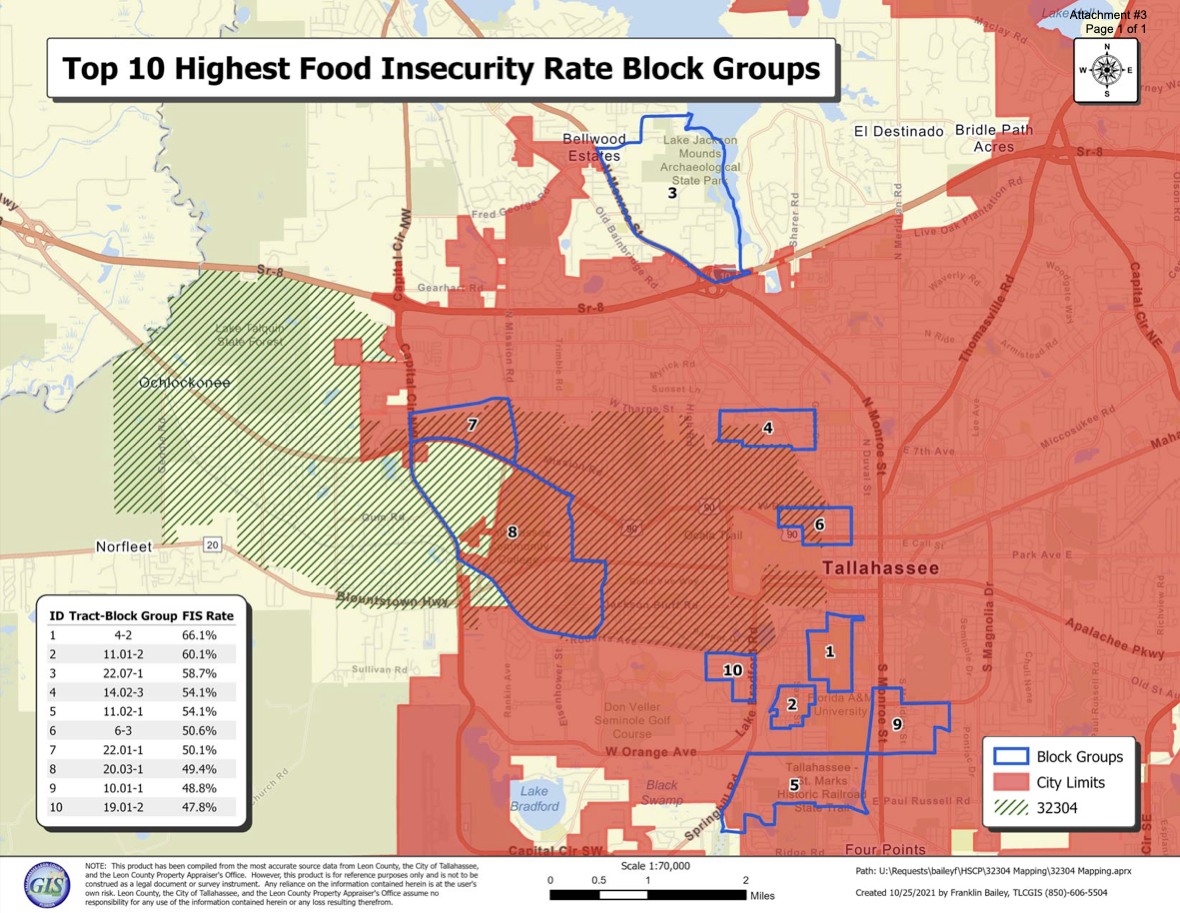 This pressing issue exists on college campuses as well. One in three college students experience food insecurity, according to a pre-pandemic study conducted by Chegg.org, the Born This Way Foundation, and Swipe Out Hunger.
David Garner, a sophomore at FSU and the External Affairs Chair of FSU Public Interest Research Groups (PIRG), believes students should "be able to focus on [school] and not have to worry about where their next meal is coming from."
With rising inflation and food prices, David decided to do something to help combat food insecurity. Inspired by A New Day Initiative's regular food distributions, David partnered with the PIRGs at FAMU and TCC to organize an open community event. With the help of Leon County Commissioner Christian Caban, Publix, and Florida PIRG, over 500 students and families were able to collectively take home 5,000 pounds of food.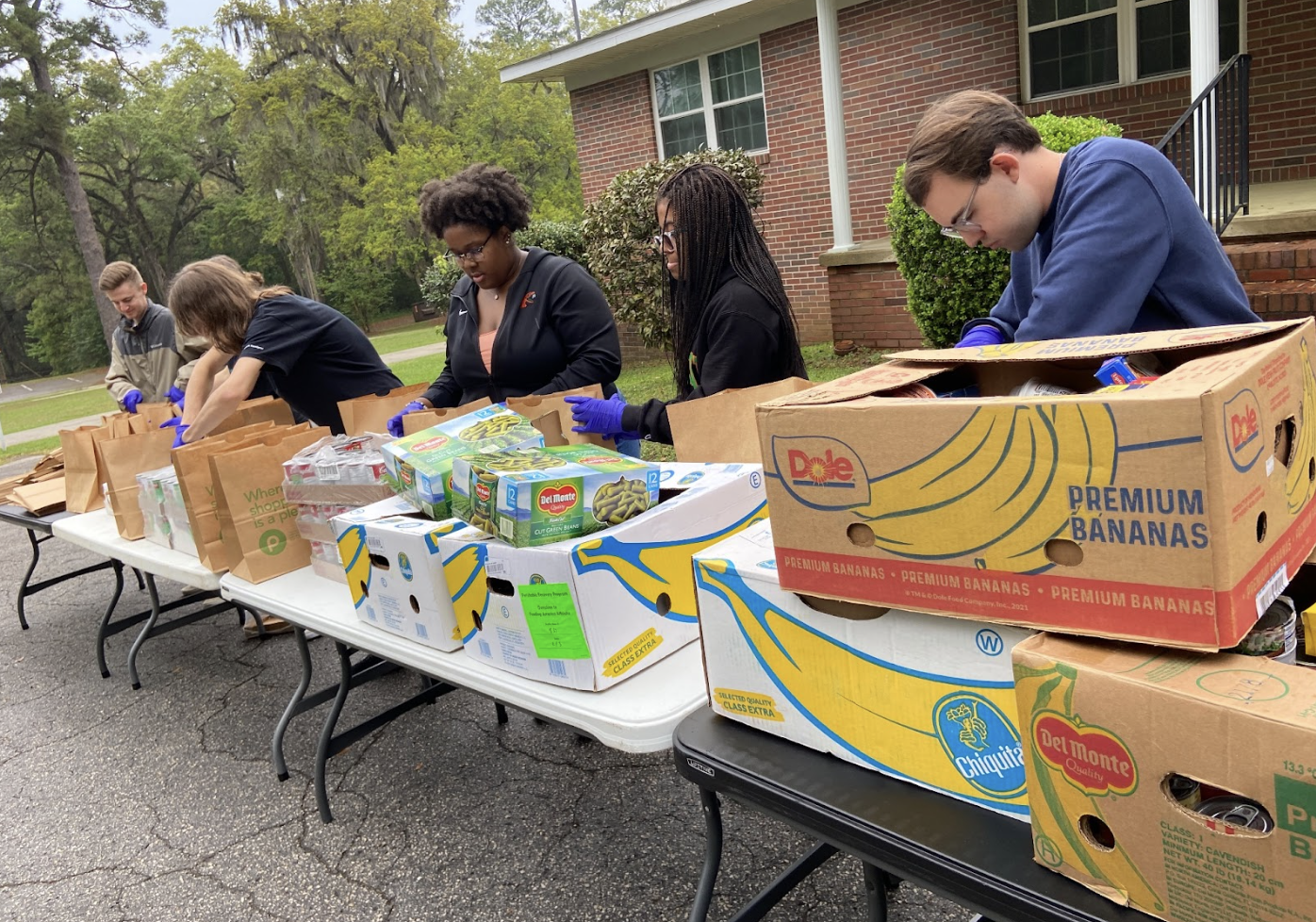 During the event, participants also learned of exisiting community resources and were encouraged to share their experiences to address food insecurity through public policy.
Florida students are fighting food insecurity at the community and State level.
While food distributions address an ever-present need, they aren't a sustainable solution to eradicating food insecurity or hunger. Students realize that, and that's why they're organizing to pass legislation to deliver more concrete solutions.
Senate Bill 1172 and House Bill 1555 are bi-partisan bills that would, if passed, establish a pilot program at Florida's top three schools with the most Pell Grant recipients to reduce food insecurity by setting up EBT on-campus terminals, providing additional funding for food pantries, and other measures. The Hunger-Free Campus Act has already been passed in California, New Jersey, Maryland, Minnesota, Louisiana, and Pennsylvania.
Aside from fighting food insecurity, Florida PIRG is focused on reducing homelessness on college campuses.