Notes from the Session 101 Workshop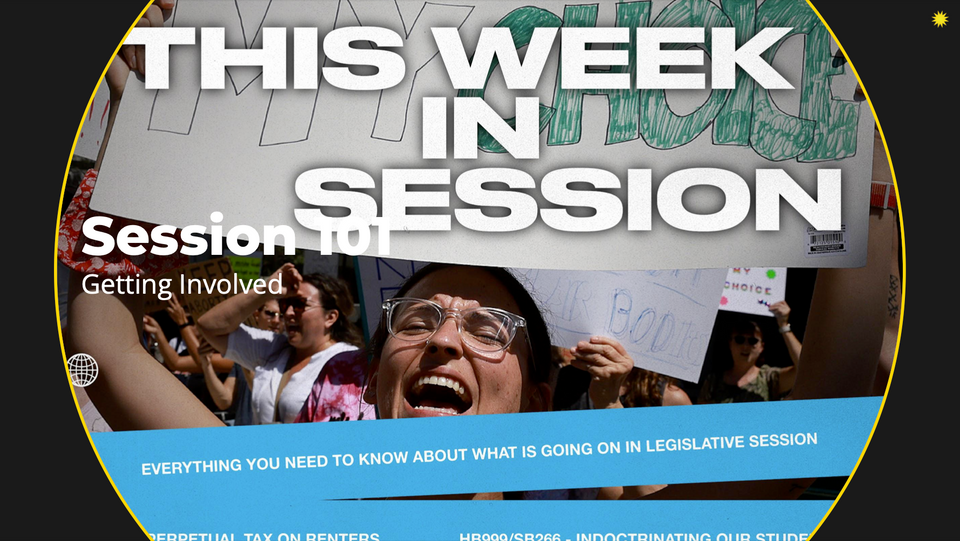 03/28/23
On Mar. 28th, Open Tallahassee hosted an educational, non-partisan workshop for those that want to learn how to navigate the legislative process in Florida.
Thank you State Rep. Angie Nixon, Florida Watch, Leon Dems, the Leon County Democratic Environmental Caucus, NAACP Tallahassee Branch, FSU Public Interest Research Group, and FAMU Pi Sigma Alpha Political Honor Society for partnering with us to host this workshop!
Below are the presentation slides, audio recording, and other notes from the discussion.
Audio:
Presentation Slides: https://drive.google.com/file/d/1tVjAustSHWSyS_MpXhfhNodDv72r4yCw/view?usp=share_link
Chat Q&A:
If a private school accept vouchers, will they be bound to Desantis rule of what books that school can use without losing funding? - Short answer: no. Listen to the recording for the full answer.
How do you learn who your official is and what their appointed committees are? - Look up your State Representative or Senator here. Then click on your Representative or Senator to navigate to their individual profile page and find out their Committee assignments.
What would you consider the most effective organizing strategies over the long-term? - Short answer: we're figuring it out!
Are we seeing a growing shortage of teachers, jailers, healthcare workers (especially for nursing homes)? - We don't know! We'll have to look at the data.